About us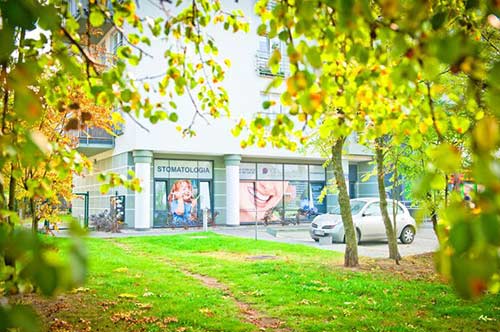 Endodentica – a Healthy Smile Dental Clinic
is a clinic that was set up as a result of motivation, hard work and expertise of the owner – Ewa Robak. She has always dreamt of opening a dental surgery, in which a team of outstanding specialists with the latest equipment at their disposal would be able to meet increasing expectations of Patients.
Months of preparations: plans, talks, taking care of every single detail resulted in successful completion of the undertaking on the highest level, as anticipated.
All actions taken by us aimed to fulfil such priorities as: Patient's satisfaction, guaranteed feeling of security (so important in such a field as dentistry) and providing the services of the highest standard combined with uncompromising quality.
Therefore, we prepared air-conditioned, spacious surgeries fitted out with the latest equipment, in which every Patient feels comfortable and safe.
Our clinic is constantly evolving in accordance with the latest developments so that we can offer the state-of-the art solutions in the field of dentistry.
The clinic is fitted with the specialist equipment of the highest quality. On a daily basis we use, among others, 2 dental microscope, equipment essential for advanced and modern endodontic treatment, intraoral camera pantomograph (which allows for carrying out full radiological diagnostics) … In Endodentica we also take CBCT tomograph images – invaluable in implant and endodontic diagnostics.
All new implemented solutions aim to provide our Patients with the treatment of the highest standard with uncompromising quality.
Our team consists of experienced specialists in different fields of dentistry, whose work and achievements we know and admire. They are outstanding specialists and renowned authorities in their fields. With the wellbeing of our Patients in mind, Endodentica doctors continue to participate in courses, trainings and conferences both in Poland and abroad. Our qualifications are confirmed with appropriate certificates. By continuing to enhance our qualifications, we expand the range of services offered to our Patients in order to ensure they receive comprehensive care. For us the smile and the contentment of our Patients are of utmost importance.