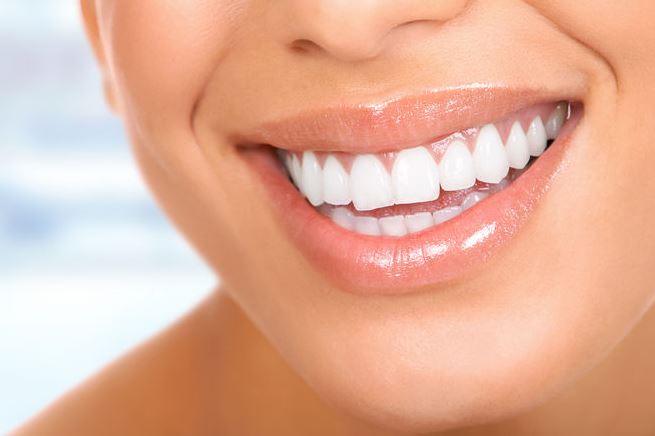 Implantology is currently the most dynamically developing branch of dentistry dealing with rebuilding of lost teeth. Thanks to numerous research carried out all over the world it allows for the permanent, functional and most of all aesthetic way of rebuilding both of a single missing tooth and anodontia.
What is an implant?
Implant is a titanium cone that is surgically positioned by a specialised surgeon into the jawbone that acts as "an artificial root" allowing the dentist to mount replacement teeth or a bridge.
Titanium allows for osseointegration, i.e. complete connection with the bone and is ideally tolerated by human body.
Implants fuse to the jawbone and provide stable support for artificial teeth.
What is dental implant treatment?
Diagnostics and treatment planning
Prior to treatment the Patient makes an appointment with the implantologist who interviews the Patient: examines the state of the oral cavity and analyses the X-ray. Then the doctor explains in detail the course of the treatment, determines its cost and answers all questions of the Patient.
Surgical procedure of dental implant treatment
The procedure of anchoring an implant is done under regional anaesthesia, which makes it completely painless and usually lasts shorter than making a filling.
Patients do not feel any discomfort and can undertake normal tasks the next day, e.g. go to work.
The process of implant fusing with the bone lasts on average between 5 to 24 weeks.
When the implant connects to the bone, then we start the next stage of the treatment, i.e. prosthodontic reconstruction.
Prosthodontic part of dental implant treatment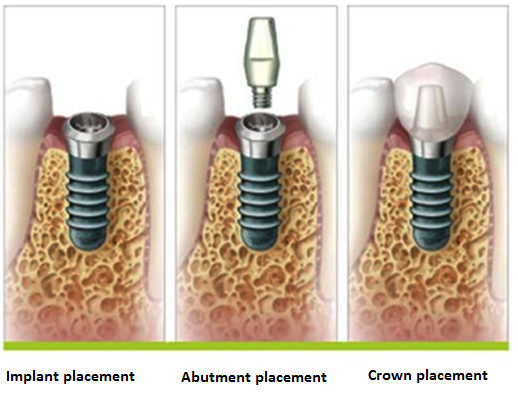 During the visit, the doctor takes the impression of upper and lower teeth in order to replicate their positioning and determine the precise location of implants.
After determining the colour, work is sent to the lab, where dental technicians precisely design and make both crowns and the so-called abutments, i.e. elements connecting crowns with implants.
Another visit is to place the work. It's a touching moment to see a healthy, beautiful smile on the Patient's face.